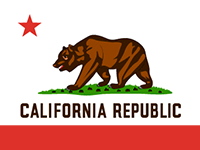 Online poker players in California who had been hoping that 2014 would be the year that legislation would finally be approved may be waiting a bit longer.
It depends who you talk to, but industry experts are divided on the issue. That division runs the gamut from one expert being reasonably sure that California will join the regulated Internet poker party in 2014, to another who is sure that players won't be looking at hole cards until 2015. Yet another expert places the odds directly in the middle at 50/50, pokersites.us reported.
Jeff Ifrah, a gaming attorney who played a part in the negotiations that saw PokerStars acquire Full Tilt from the DoJ in mid-2012, stated recently that it's a coin flip on whether Internet poker legalization comes through in California in the next 12 months. Efforts to advance proposals have been stymied in recent years and a 50% chance actually looks better than prospects of past years.
Senator Rod Wright, who has seen his two most recent proposals go nowhere, might actually be encouraged by a 50% shot at approval. Trying to play peacemaker and listen to the demands of cardrooms, horsemen, and Indian tribes has undoubtedly frustrated the pro-online poker lawmaker.
Back in September, John Pappas of the Poker Players Alliance sounded sure that 2014 would go down in history as the year that California legislators would regulate online poker. The PPA executive director stated that he "would be very surprised" if the early part of the year went by without an Internet poker bill proceeding through legislative channels.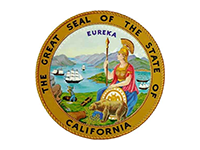 Now more than three months later, perhaps Pappas has a different opinion. Whittier Law School Professor I. Nelson Rose certainly does. The noted authority on gaming is of the mind that online poker will never be enacted in an election year, which 2014 happens to be in the Golden State.
Though Rose is certain that California will one day allow intrastate online poker, he is not banking on it for 2014. His opinion will not find favor by the online poker players among the state's humongous population of some 37 million. Should Rose be correct, those players will have to continue patronizing unregulated sites located offshore for another year or so.
Some are pointing fingers at California's Indian tribes as the primary culprit as to why Internet poker legislation has failed to take hold in the state thus far. Wielding a considerable amount of influence and power, the tribes are wary of approving any proposals that may come back to haunt them with regard to not getting their share of profits and the possibility of revenue at their land-based casinos getting scalped.
Whether Ifrah, Pappas or Rose sees the online poker picture in California most clearly can certainly be debated. While most players will hope that Pappas is correct, Rose does make a valid point. On the other hand, 50/50 odds of legislation happening in 2014 may be the most logical choice, as it falls in the middle of each extreme.