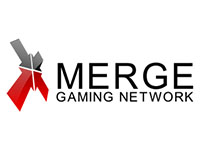 When it comes to playing online poker, many people feel that more is more. In fact, for many, the more games that can be played at one time and the more options that are out there can make all the difference in the poker experience. Merge Poker knows that many players don't want to be stuck playing what only one site has to offer, which is why they've worked to team up with some of the very best online poker sites out there so you – the player – can enjoy more options than you might have thought possible.
More choices
Wouldn't it be nice if you could log into just one online poker account and play on many different poker rooms, as you choose to? Wouldn't it be nice if you could run a couple of tournaments at one time and not have to switch between windows, because you have the option to display your games all on one screen? Wouldn't it be nice to have the freedom to play the exciting games you want to play, when you want to play them?
Now you can because Merge Poker offers so many different features that you'll likely wonder why you've been playing poker anywhere else. With just one software download, you can play on tons of different poker rooms. So, say you're waiting for a scheduled tournament on Carbon Poker, but you want to kill some time, you can play real cash games on Aced Poker while you wait. If you're still playing your game on Aced when your tournament starts, you can easily start the tournament, keep playing your game and never miss a beat because the software allows you to watch what's going on with both sites.
You're also going to find that there are many different types of online poker games that the Merge Poker software supports, so you're never left feeling like you're playing the same game over and over again. And, if it's other casino games that you're craving, you're going to find plenty of options here as well.
More fun
The real benefit of playing on Merge Poker for many, though, is simply that they have more chances to win because they can play in great tournaments on many different online poker rooms. They also have more opportunities to earn great points and the rewards or cash back that comes with them.
You might also find that you can easily maximize your online poker playing time when you choose to play on the Merge network, and that's just a great way to have even more fun while you're playing.
If you're interested in playing some of the best online poker out there, but don't like the idea of having to download lots of different software or having to be stuck with just one online poker room, then you're going to love playing with the Merge Poker Network. All you have to do is make one download to enjoy playing with many top notch online poker rooms.
So, why are you still stuck playing with just one online poker room when you can enjoy more variety, more excitement and more chances to win? So visit MergePoker.org and check out Merge Poker today to find out more.